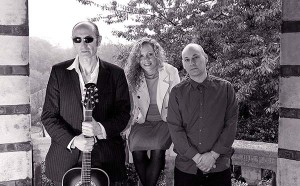 Influenced by his travels to places such as San Francisco and Bangkok and by names such as Cat Stevens and Gerry Rafferty, Laurence Levy's spiritual exploration and musical experimentation will lead you on a journey to new worlds.
Laurence Levy's recently recorded 'original acoustic spiritual healing ballads' skillfully communicate his message of freedom and peace for humanity.
Joined by Larry Davids from Canada on lead guitar and Gerda Fominaite from Lithuania, Laurence delivers utopian anthems Flying High, For Whom the Bell Tolls and many more.
His previous track Only the Brave Die Young drew in tens of thousands of views online clearly reflecting how well his music resonates with people around the world.
DOWNLOAD PRESS KIT  PRESS-KIT 2017